Check out our list of handcrafted beers below.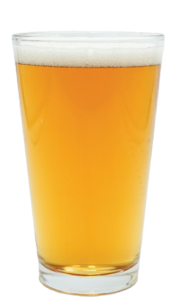 GOLDEN ALE
4.5% ABV
Its golden-honey color comes from a blend of Bohemian grown barley and wheat that is floor malted in the Czech Republic. We ferment this ale at a slightly cooler temperature to make sure it is crisp and refreshing from start to finish.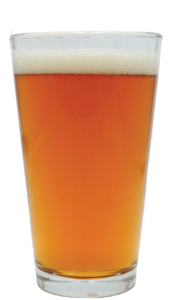 TRANS AM IPA
7.25% ABV
Our Trans-Am IPA is made with hops from across America (hence the name)! We use a California yeast strain rather than our traditional English yeast used in other Hunter-Gatherer Ales. This yeast is known for it's crisp clean flavor and accentuates hoppy beers.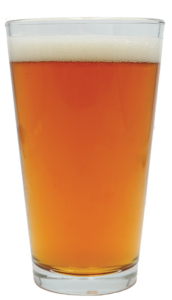 KUBABA
5.0% ABV
Our first fruit-forward beer, Kubaba is a blend of a lightly hopped lager with pomegranate puree. This beer is named after Queen Kubaba, a Sumerian queen that was usually depicted holding a pomegranate-in addition, at one time she was a tavern keeper.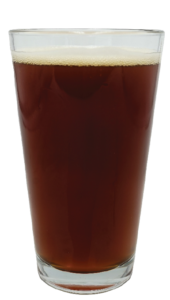 ESB
5.25% ABV
This rich and malty ESB is an amber ale that features a malty sweetness that lingers into a smooth finish. Our Extra Special Bitter recipe is based on Horndean Special Bitter from the historic Gales and Sons Brewery in England.
HAZY IPA
6.25% ABV
This refreshing New-England style Hazy IPA is as delicious as can be. We've included Amarillo, Citra, & Calypso in the whirlpool, fermentor, & conditioning tank for juiciness. With added flaked barley in the kettle, this IPA is made sure to stay really hazy.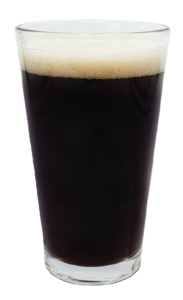 PLAIN X STOUT
4.25% ABV
Hunter-Gatherer's dark Plain X Stout is made with a combination of pale malt and roasted barley in three versions: Plain X Stout, Plain XXX Stout, and Plain XXX Stout.